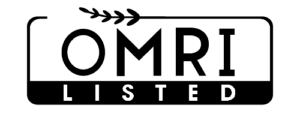 Ready to use out of the bag
This OMRI-listed, all purpose soil redefines what it means to be organic. A revolutionary mix of organic and natural ingredients work together to promote vigorous roots and giant blooms. It's the performance you expect from Botanicare and it's organic.
The patent-pending formula blends ingredients like aged compost, which encourages microbial activity, yucca and sphagnum peat for moisture retention and aged bark fines and perlite for aeration. It provides the quality of an organic and the high yield of a synthetic in an OMRI listed (Organic Materials Review Institute) soil.
With a heavy feed up-front and sustained nutrition throughout, True Earth powers every growth stage. Use from seedling to harvest for greenhouse and outdoor container plants.
Patent-pending formula.
Quickly feeds for rapid greening.
One soil from start to finish—no transplanting needed.
Aged compost to encourage microbial activity.
Directions for use
We recommend wearing gardening gloves and washing hands after using growing media products. Use with adult supervision. For best results, use with your favorite Organicare nutrients.
Organicare True Earth Potting Mix is intended for indoor or outdoor container use.
Fill your container with soil to the desired level, leaving enough room for your transplant.
Ensure roots are completely covered, then gently press the soil around the root system.
Lightly water, just until the media is saturated. Prevent over-watering, which can lead to flushing of the soil.
Watch your plants over the next week to make sure they become fully established.
Begin fertilization 3-4 weeks after transplanting.
Derived From
Key Nitrogen Sources
Soybean Meal – Soybean meal's primary benefit is providing slow-release nitrogen to plants. It is plant-based and encourages  vegetative growth and early plant development.
Feather Meal – Feather meal is the final key in the staged nitrogen-release profile. Ours has been physically processed for greater nutrient availability.
Key Phosphorus Source
Bone Meal – Bone meal is an excellent source of phosphorus, which is integral to strong fruit and flower development.
Key Potash Source
Sulfate of Potash – Potassium plays a multitude of essential roles in plant development and growth. Having a steady source of readily available potassium is key to your plants' success. We only use sulfate of potash mined from natural sources.
Key Soil Structure and Physical Property Drivers
Compost – Compost simultaneously assists in water holding while building soil structure through its decomposition. It also encourages microbial growth that can be beneficial for plants.
Yucca – Yucca is added to improve water dispersion through the entire media profile, due to its excellent wetting agent capabilities.
Available Sizes
The 1.75 cubic foot bag will fill approximately:
12-1 gallon
4-3 gallon
2-5 gallon
1-7 gallon pots
Super Sacks – 55 cubic feet or 2 cubic yards, 1,557 liters or 411 gallons.
1.75 cu. ft